The Blast 'r Cast Solution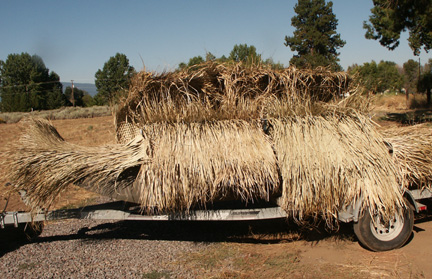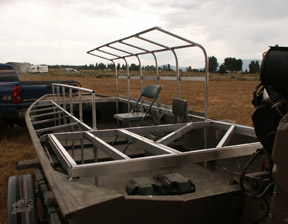 The Hi-Lo Duck Boat Blind has two great advantages. One – it is welded aluminum tube in 1-1/2 and 1-inch schedule 40 for durability and strength. The support platform is 2" channel, 1'x2" rectangular tubing and 1"x1" tubing. Two – the canopy and the front rail are both adjustable. Finally, the Hi-Lo Boat Duck Blind is detachable for the fishing season. As of fall 2007 a custom blind for a 16 to 18-foot boat is based on current aluminum pricing. ($603 just for the aluminum on the boat pictured below. )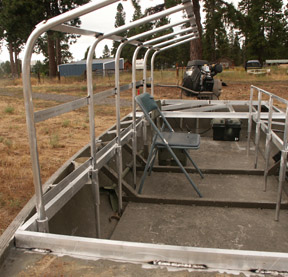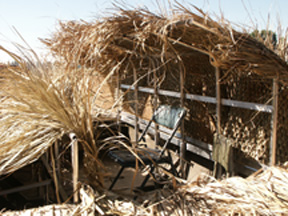 2007 Pricing for Hi-Lo Duck Blind (grass mats not included): $1,000 to $1500 depending on options.
Hi-Lo Duck Blind for 12-foot to 14-foot boats: $500 to $1,000 depending on options.
I require a 50% deposit and a two week time period to build the blind on your boat.
My home and shop is 100 yards from the Wood River Wetland entrance on Agency Lake. A final note - I include two aluminum field irrigation pipe segments for dropping in branches. If you want to move out from the shoreline, drop some tree branches in the slots!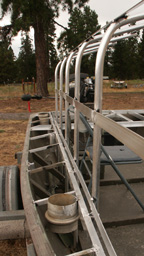 Dave Archer
541-783-3796
39441 Modoc Point Road
Chiloquin, OR 97624
Email: dave@glaciertoyellowstone.com